"Fotografia nie jest związana z patrzeniem, lecz z czuciem. Jeżeli nie czujesz nic w tym, na co patrzysz, nigdy nie uda ci się sprawić, aby ludzie patrząc na Twoje zdjęcia cokolwiek odczuwali."
Nie czuje się pewny w przelewaniu myśli na słowa... Zawsze wolałem, aby to moje zdjęcia w pewnym stopniu opowiadały o mnie i o tym, jak postrzegam świat przez wizjer aparatu.
Fotografia to pasja, której poświęciłem życie zawodowe, pasja którą zaraziłem się na długo, zanim postanowiłem związać się z fotografią ślubną. Wciąż zgłębiam swą wiedzę, pracuje nad kadrem i kolorem oraz szlifuję swój warsztat fotograficzny. Sądzę, że takie podejście, pozwala mi nie wypalić się zawodowo i nadal podchodzić emocjonalnie do mojej pracy.
Podczas Waszego wyjątkowego dnia, staram się być obserwatorem, gdzieś w cieniu, nie kreując, a dokumentując chwile których jestem świadkiem. Staram się, aby każdy reportaż opowiadał pewną historię, a dokładniej, Waszą historię. Zwracam uwagę na detale, kolory , tło i otoczenie, ale przede wszystkim na ludzi, na ich emocje, gesty i dziejące się momenty…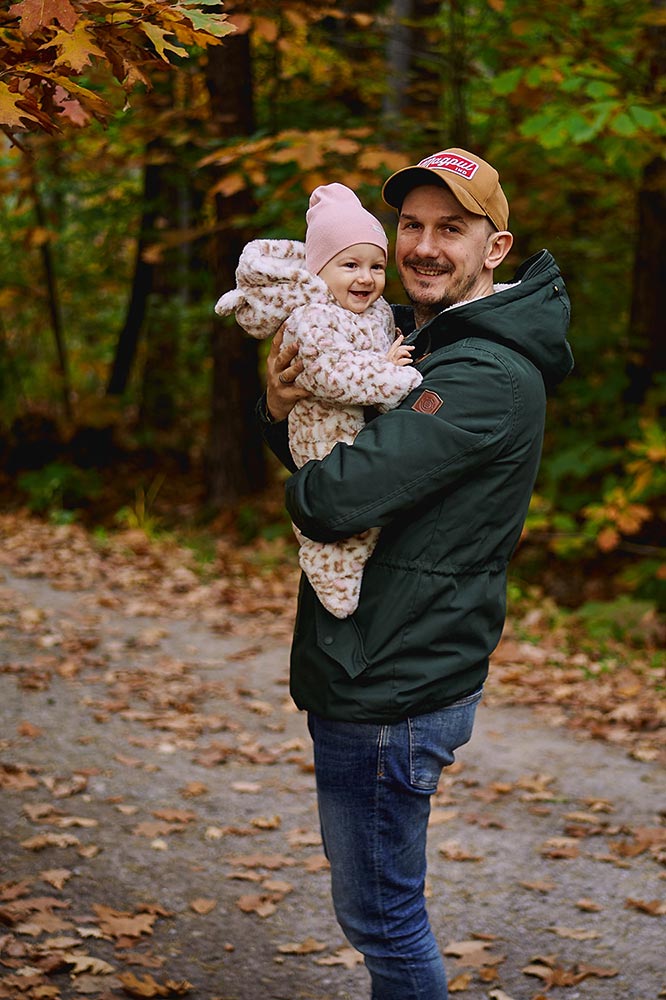 Jesteście zainteresowani współpracą ze mną ?
A może macie jakieś pytania, bądź wątpliwości, lub chcecie się tylko przywitać ?
Zachęcam Was gorąco do kontaktu !
Klikając poniżej, znajdziecie formularz kontaktowy, oraz dane takie jak adres e-mail czy numer telefonu.